Community Voluntary Conservation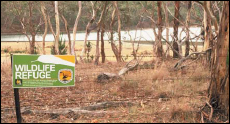 Options for land holders
The Conservation Partners Program offers landholders several options to become involved with conservation on their property. Entry to any of these options is voluntary and provides landholders with a range of choices to suit their needs. Land can be privately or publicly owned or leased from the Crown.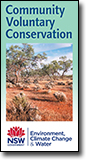 Under the National Parks and Wildlife Act 1974, Conservation Agreements and Wildlife Refuges provide longstanding partnership opportunities. You can also register your property with the Conservation Partners Program. Another nonstatutory property registration scheme is Land for Wildlife which is co-ordinated in NSW by the Community Environment Network.